About Therapeutic Massage Centre
Massage Therapist in Marietta, GA
Therapeutic Massage Centre was born out of a desire to help people with pain and stress reduction. When Ted was in high school, his teacher often had everyone give each other shoulder massages to break the tension. Ted's massages were deemed the best, and thus a future massage therapist was born.
Over the years, Ted's high school dream of becoming an actor gave way to the desire to become a massage therapist. After seeing a bumper sticker that said "support ethical massage", Ted took a chance and enrolled in a 3 hour massage course at Atlanta School of Massage, and enjoyed it so much that he decided to pursue more education. Ted worked as a massage therapist while getting his education, and graduated in February 1987.
In 1991, Ted bought the company Therapeutic Massage Centre and embarked on a journey that would lead him through teaching massage classes, coaching interns, running a large massage practice, and eventually leading him to the cozy massage clinic he runs today. Ted's desire has always been to help people, and because of Therapeutic Massage Centre, he is doing that.
At Therapeutic Massage Centre, we hope that you will feel that you can let your guard down and enjoy relaxation. Specializing in sports injury and stress reduction, Ted utilizes many different techniques and can tailor the massage session to meet your needs. It is our desire to see you healthy, happy, and relaxed!
Ted Schulte, N.M.T., L.M.T.
Theodore "Ted" Schulte is the senior massage therapist at Therapeutic Massage Centre. He completed his original courses in massage therapy in 1987, and continues to seek ongoing education every year. He will be the one assisting you on your way to relaxation! ​ ​GA Liscense #: MT000523
---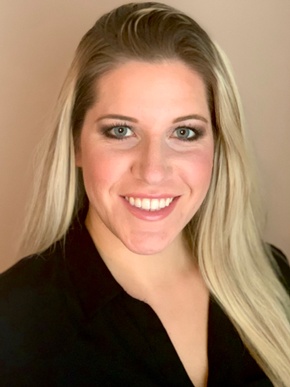 Carli St.Clair, Office Manager
Carli has been the office manager at Therapeutic Massage Centre since June 2019. She is your go-to person for appointments, gift certificates or any other front-desk related needs. She is available Monday–Friday from 9AM to 3PM to take your messages.
---
Our Services Include: Swedish Massage | Deep Tissue Massage | Trigger Point Therapy | Sports Injury Massage | Prenatal Massage | Neuromuscular Therapy
We have clients visiting us from Marietta, Alpharetta, Atlanta, Acworth, and the surrounding areas.